General News:
Local News:
Escondido Charter High School Tours L&M Machining Center
In an effort to inspire the next generation of engineers, whom are learning 3D Printing, we provided an educational tour of our machining center to a group of students from a local high school.
Key points discussed:
How products are built – from design, prototype (3D Printing) to finished machine part.
A day in the life a machine shop business in San Diego.
How different employees and skills, accounting, engineering and business development, information technology work together to keep a business operational and grow a business.
We discussed career paths, different types of engineering fields.
Two year college versus university education, and why internships are important.
Michael Slavinski, CEO and Lead Engineer, Veteran, spoke what it takes to survive in this market and critical skills needed for the next generation of engineers. He graduated from Mira Coasta College.
Lynn Slavinski, Accountant, shared her story of attending Palomar College then San Diego State University. Lynn explained her role in running a business. The  pros and cons of a corporate job versus a small business ownership.
Connie Gunther, Dir. Biz Dev and Technologist, University of Phoenix graduate, is passionate about mentoring, understands the impact of technology to a business.  Her previous career in aerospace, she held roles in Information Technology, Manufacturing Engineering and Supply Chain Management.
Mr. Joseph Darrough is a teacher at Escondido Charter High School. He is focused on STEAM education and experience.  Last year his student team was chosen out of all of the high schools in San Diego County and received the  "Spotlight in Education" award.
Student work is from Science, Technology, Engineering, Agriculture, Math (STEAM) and Career and Technical Education (CTE) including art, graphic design, websites, photography, woodworking, robotics, science, computer-assisted design (CAD), architecture, video, fashion design, yearbooks, school newspapers and much more.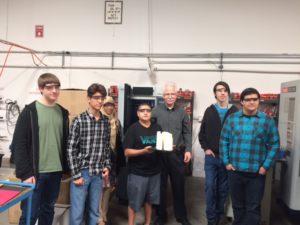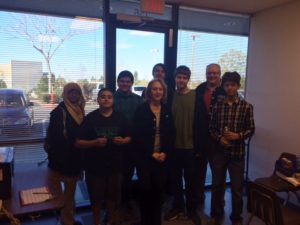 Machines For Sale:
As we progress, becoming the most precise, fastest, most effective machine shop in the industry – we sell our used equipment…